Yesterday we left Oklahoma behind and headed north just across the boarder to Ark City, Kansas for then annual Nostalgia Races at the Mid America Dragway. First stop was the car show. We saw lots of cool cars.
Peanut is getting pretty good at distinguishing between the different Chevelle's. This one was a....70.
Later on we hung with friends and family until well past sunset. Nickel wanted to stay the night but knowing how Sunday nights are on a regular weekend I wanted to come home and get as much rest as possible. Peanut was very upset with me but after meeting this little blonde she forgot about how mean I was. This girl is 9 and in her Jr Dragster (not pictured, this one was for sale because she had outgown it) did a quarter mile in just over 10 seconds. Just to give you some perspective, a couple of years ago when I raced my camaro I made the quarter mile in 17 seconds.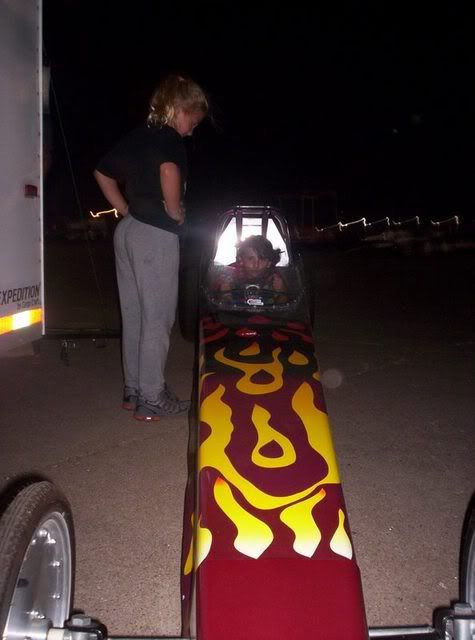 Today, I'm tired and have blisters on my feet. Life is good.