If you haven't had a chance to watch the video in the below post make sure you do that before leaving today. It's something!
Here are some more pictures of my mechanics. She and her daddy are working on my 1979 Z28 Camaro. The motor and transmission are both shot so they are pulling stuff off to be able to pull the motor out and replace it with my father-in-laws motor (don't get me started about how emotional I am about having the motor he built put in my car just know how touched I am).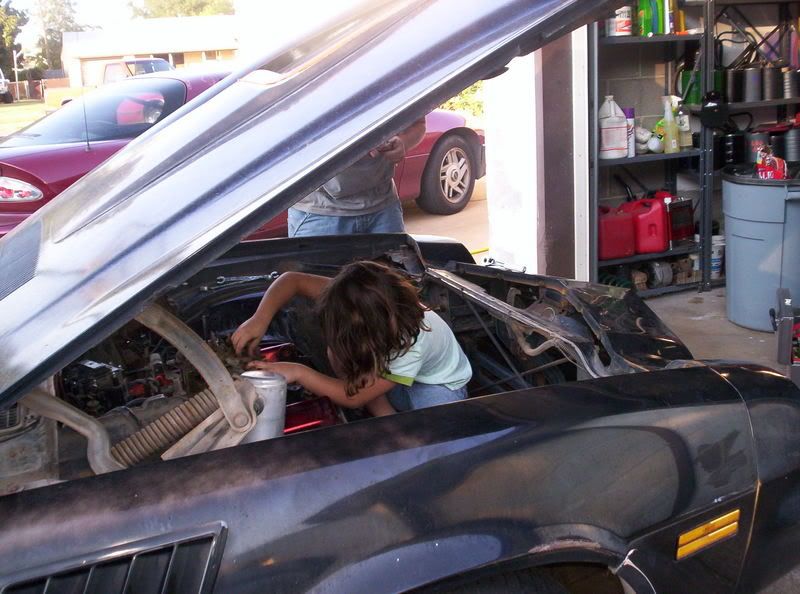 Of course Daddy did all the hard stuff. Here, Peanut is using a ratchet to loosen up some bolts that were holding down the carborator and distributor. She had already removed all the plug wires.