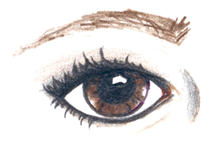 Ok,
MadCapMum
has me thinking about the personalities we project on our blogs. In real life I don't know many strangers. I'm almost always smiling when I'm talking to people and if I'm not smiling I'm at least making eye contact and trying my hardest (sometimes easy sometimes not so much) to focus on what is being said. But here in cyber space you can't see my smile, you can't see my eye contact. But does my writing get that point across?
Am I able to project my true personality to those of you that don't really know me? Well, how can you strangers actually answer that if you don't know me. A couple of you I do know in Real World, do you think I'm the same online and off? Do you try to project the true you to the rest of cyber world or have you created an alterego that you wish you were?
Does Bruce Wayne really equal Batman? Does Leslee of Enid America really equal Leslee of Fresh Cut Flowers? Is there really a pug out there that blogs? Ok, I think that's enough questions to get a good conversation going.